Alan Abrams
2013 Colorado Golf Hall of Fame Inductee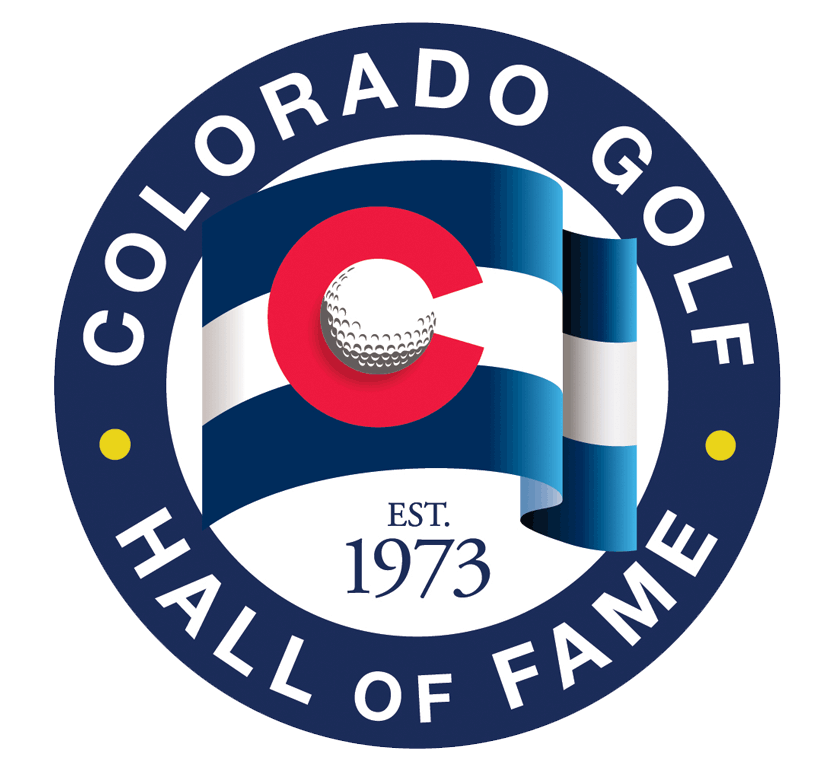 For a man who sheds accolades easier than Phil Mickelson smiles and every bit as pleasantly, and who thinks he's done nothing but follow his dream, Indian Tree Golf Club professional Alan Abrams certainly has amassed a fortune in silver thank-yous, gold wait-awhiles and crystal collectables.
​
Self-effacing and non-negotiable, the 58-year-old Colorado native traded a very promising career as a player for the express purpose of making golf an inviting must for juniors and has made that dream come alive like few others ever - a most inspiring reason he is embraced warmly as a new member of the Colorado Golf Hall of Fame this evening.
​
Abrams now is one of only 133 in the Colorado Hall of Fame, but to many juniors and other students this icon of the venerable Indian Tree golf community is a one in a million.
​
His early playing prowess punctuates how successful he could have become had he not chosen the less glamorous route of teaching the game to juniors, bringing out the best in Colorado's youth. Coloradoan head to toe, Alan was born in Aurora, grew up in Greeley, started golf age 8 and by 13 was working for his uncle, PGA Pro Hal Ottaway at Highland Hills. He won the men's club
championship when he was 17, set the course record 63 in 1977 that stood for 25 years. A stalwart on the University of Northern Colorado golf team, he graduated with a teaching degree in 1976, but two years later decided to make golf a career and turned professional.
​
After brief stints assisting at Highland Hills, Eaton and Vila DePaz in Phoenix, he landed at Indian Tree in 1980 and under the tutelage of legendary golf guru Vic Kline, Abrams unswervingly kept his focus on juniors, but quietly moved up the ladder. He became head professional in 1991 and in 2004 to the present he added Operation Manager to his bountiful resume.
​
None of the duties, titles, salutes and tributes, however, made him veer from his pursuit for loving and living the game.
​
Kline salutes Abrams "for teaching in schools long before it became popular and definitely being one of the pioneers of the program."
​
Under Alan, the junior program at Indian Tree has been named No. 1 in the United States by the PGA of America and achieved similar accolades from Golf Digest Magazine for many reasons beyond the fact he's given upwards of 20,000 private lessons and his program has been the model for many throughout the U.S. Abrams later broadened his teaching with a "Women in Golf" program that provides lessons for more than 50 women each summer. Still, it's his teaching in schools that has been a real lifeline for growing the game.
​
Abrams' contributions and impact on the PGA of America and the Colorado PGA are as impressive as his collection of special awards, marvelous tributes he is too quick to dismiss as awards which his fellow pros are more worthy.
​
The man could open a trophy store with his collection of awards for remarkable and endless service to the National PGA and Colorado Sections. Three of last six years he's been honored as PCA Section Professional of the Year; he's going through the ranks a second time as Section vice-president and president, currently vice president and secretary; and over 20 years on the board of directors.
​
The sobriquet of "Mr. Junior Golf USA" would be underplaying Abrams' tremendous role and contribution to the game - four times Colorado Junior Golf Leader; 1997 PGA of America National Junior Golf Leader. He served every imaginable office and board of national and Colorado junior boards; PGA Presidents Council for Golf Development since 2005; twice Golf Shop Operations Junior Golf Promoter of the Year; National Association of Junior Golfers Board of Advisors, former National Junior Academy Instructor and eight years Rocky Mountain Junior Golf Tour Director and board; eight years Tournament Director PGA Maxfli Colorado Junior Golf Championships; starter for the PGA Sprint International at Castle Pines; Colorado Open board of trustees, 2010 winner of the Section's coveted Vic Kline Award and Colorado Golf Hall of Fame's Person of the Year 1998.
​
That scratches the surface of this man-in-motion who designed, developed and taught a "Golf in Elementary Schools" as well as implementing a "Junior Golf Information Line" which created a database of all junior golf lessons, programs, clinics, tournaments and camps in Colorado.
​
Oh, yes, the past 13 years he's volunteered for Colorado's 4H Foundation and previously volunteered for Habitat for Humanity and was Golf Program Director for Arvada's DARE after School program.
​
Alan and wife Julie enjoy their home in Westminster, honestly - on the eighth day of every week.