Gary Potter
2012

Colorado Golf Hall of Fame Inductee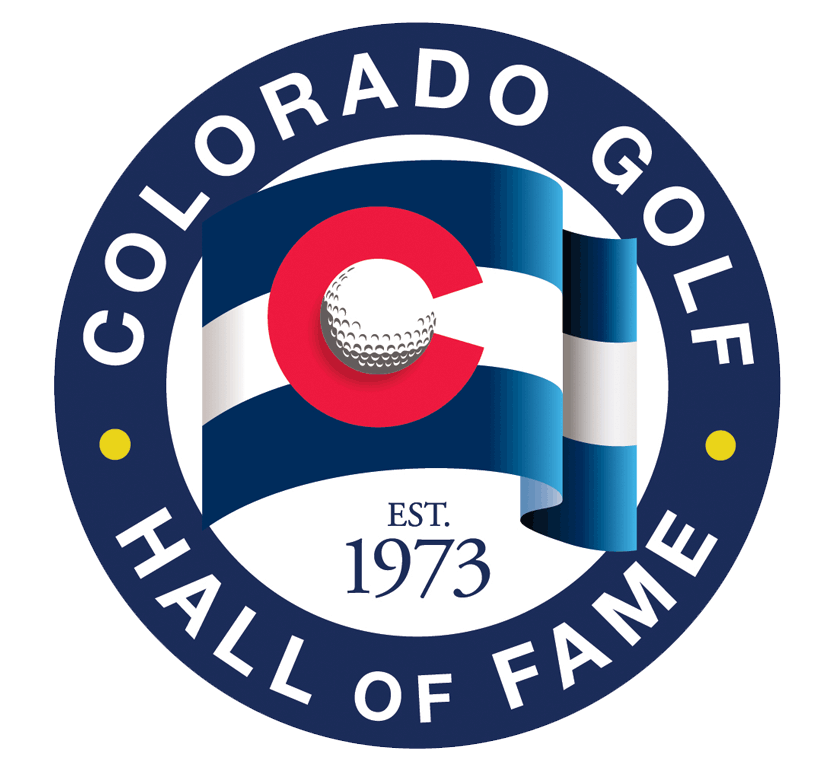 Gary Potter is a 2012 inductee into the Colorado Golf Hall of Fame for a myriad of reasons, none more vividly valid than that this Boulder-born Denver attorney has given back to the game a virtual lifetime as an innovator, administrator and player.
Gary speaks softly, moves swiftly and carries a big schtick for the game he was introduced to by his dad on a business trip to Minnesota when he was a teenager more attracted to basketball and baseball. Dad gave him a hair brush in the shape of a driver, a brush he continues to brandish today, if less necessarily. He excelled on the bigger balls through Regis High School and Brophy Prep in Phoenix after the family moved to Arizona. Gary bounced back to Regis College bent on making the freshman basketball and baseball teams until cagey coach Joe B. Hall, who went on to great fame as Kentucky coach, coaxed Gary into concentrating on golf.
Bingo! Gary slapped together a set of clubs, went to Willis Case, smacked a spoon tee shot "on the 14th hole that went forever," and had a new passion. Sealing the deal, undoubtedly, was the summer of 1960 spent working at Cherry Hills and getting up close and personal as Arnold Palmer thwarted all his playmates in the U.S. Open spectacular. That and picking up loose balls and hot tips at Ted Hart's driving range alongside Regis College.
Gary's been leaving big spike marks ever since graduating Regis College and earning his law degree at the University of Colorado in 1966. He served 10 years as veep and trust officer for First National Bank of Denver then two years as vice-president of Integrated Resources Corp, until 1978 when he settled into being a legal beagle and eagle seeker.
He's indefatigably entangled, impressively as player, more impressively as an administrator. He's been a Denver CC member since 1973, three-time club champ and 1993 president; several-time stroke and match play champ at Northglenn Golf Club, Lakewood Country Club, Bear Creek Golf Club, and Denver Country Club; Charlie Coe Invitational winner with John Olive; Frontier Airlines Amateur Championship; 10 state team championships with assorted partners, forgetting countless other events.
Potter has been on the Colorado Golf Association's Board of Governors since 1973 (Governor Emeritus since 1988); board member and legal counsel of the Trans-Mississippi Golf Association since 1979 and tournament director 1980, 2001 and 2010; board member since 1974 (president 1977 and 1988) of the Pacific Coast Golf Association; served as legal counsel for the Colorado Section PGA 1985-1992 and elected honorary member 1993; served 18 years on three different USGA committees in Colorado and Arizona and has been a board member of the Colorado Golf Hall of Fame since 1998, serving as president in 2006-2007.
Give up? Gary never has. He's worked tirelessly for juniors, bringing the CGA into the Pacific Coast Association; initiated junior golf all-state teams; pushed for participation in Junior Americas Cup matches; worked to create a liaison between the CGA and clubs; chaired Course Rating Committees and helped implement USGA slope rating procedures.
In between keeping pace with his CU Buffalo events, he served on the Denver Nuggets Advisory Board, the Denver AAU Basketball Committee, Craig Hospital Board, Colorado Open Committee, President of Denver Trust Officers Association, Teachers Award Foundation, Lakewood Junior Basketball Association,and as athletic director of St. Benedict's School, not to forget 33 years coaching more than 40 junior sports teams.
Gary has an unquenchable thirst for sports underscored by his passion for golf -- a good thing since his uncontrollable right hand pops up the instant a cry goes out for volunteers.
Happily, therapy is always available from his four adult off-springs - Matt, Mike, Andy and Katie.