Kyle Heyen
2011 Colorado Golf Hall of Fame Inductee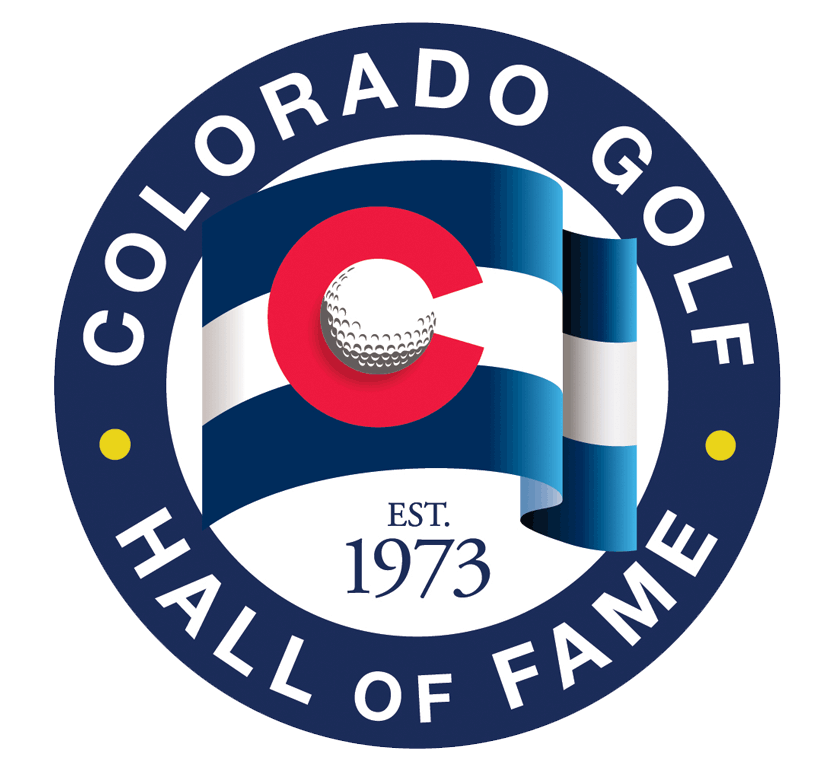 Kyle Heyen was exposed to golf for the first time at the age of 14 growing up in Westminster, Colo. Little did he know then that first experience at Hyland Hills Golf Course would be the springboard to a lifelong love affair with the sport that some 41 years later would lead him to induction into the Colorado Golf Hall of Fame.
​
This latest honor comes on the heels of one of the most prestigious a head professional can earn, as in 2009 he was named the recipient of the PGA of America's President's Plaque. That distinction is awarded for extraordinary and exemplary contributions in player development, and he was thus recognized at the PGA's 57th Annual Merchandise Show in Orlando. The plaque was established in 1982, the same year he was elected to PGA membership, with Heyen the first member of the Colorado PGA Section to receive the award.
​
He has been a fixture at Hiwan Golf Club in Evergreen since 1980, and was named the club's head professional in 1985. He has steadily guided the club into featuring one of the most successful lists of player-development programs of any private club in the country. He also maintained a heavy schedule of Play Golf America programs at Hiwan, and initiated several programs on his own, including a high school winter program, junior golf lessons for non-members and an inner-city youth program that featured lessons and donated clubs. In his tenure, Hiwan has played host to numerous Colorado Opens, state amateur and professional events, national AJGA tournaments and the Junior America's Cup. His operational duties as a PGA professional also include day-to-day involvement insuring the success of all programs and services for Hiwan Golf club members.
He has served as a national member of the PGA Board of Control, which evaluates and issues decisions in the appeal process for 28,000 PGA members nationwide and also awards PGA disaster-relief funds. He has also been a member of the President's Council since its inception in 2003.
Heyen has been and remains one of the most active members in governance of the Colorado PGA Section, holding such top posts as Section president (2004-06) and co-chairman of the PGA National Governance Committee (2006-08). One of his first major accomplishments came in 1991-92, when he coordinated the Colorado PGA Golf Academy, which included past PGA Teachers of the Year, Section professionals and top area amateurs. In his last year as Section president (2006), he started an annual program where Section members visit Denver's VA Hospital.
A four-time Section Horton Smith Award winner (1993, 1999, 2000, 2001), he was the 2005 and 2006 Colorado PGA Golf Professional of the Year and the 2007 and 2008 Section President's Plaque recipient. In 2010, he received the Bill Strausbaugh Award for the Colorado Section, presented for distinguishing himself for his day-to-day efforts by mentoring their fellow PGA Professionals in improving their employment situations and through service to the community.
Heyen was born in Hastings, Neb., and graduated from Westminster High School. He soon went to work at Indian Tree Golf Course, where he started his apprenticeship in the PGA of America under two of state's most notable and revered professionals and Hall of Fame members, Jim Bailey and Vic Kline.
He even met his wife, Cheryl, at Indian Tree; he was working at the club and she was a player. They are the parents of daughters Lynnette and Holly, and have a granddaughter, Jessalyn. A long-time resident of Arvada, Heyen is an active distance runner and has run 10 marathons, including the Boston Marathon on three occasions. He has also organized a Colorado Section running team.