Paul Runyan
2011

Colorado Golf Hall of Fame Inductee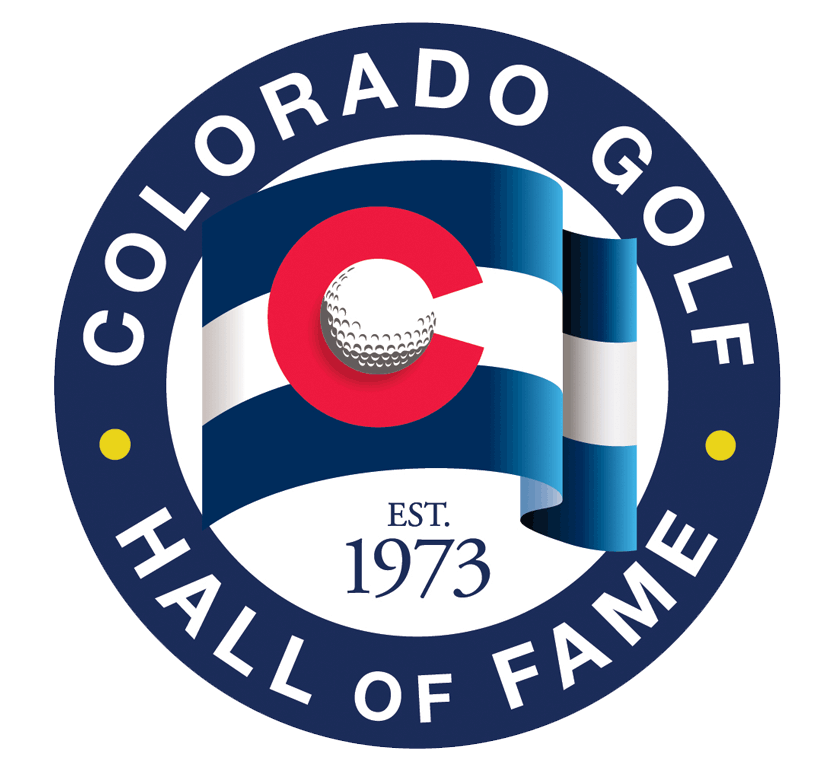 He earned his consummate fame on national golfing venues, but in the wee portion of his 93 years he dedicated to Denver, Paul Scott Runyan made an indelible and endearing impression on the state of the game, his friends at Green Gables Country Club and throughout the state.
​
Widely acclaimed one of golf's greatest teachers, particularly with the short game, Paul arrived at Green Gables in 1972, a decade after putting an exclamation point on a brilliant playing career by winning his second straight Senior PGA Championship. However, his talents had been celebrated in 1959 by his selection into the national PGA Golf Professional Hall of Fame.
​
Born in Hot Springs, Ark., in 1908, he grew into a 5-ft. 7-in, 140-pound dynamo earning the sobriquet of "Little Poison," though the game's greats thought Paul Runyan more closely resembled Paul Bunyan. After thrashing Sam Snead 8 and 7 for his second PGA Championship in 1938 that followed a 1934 title over his mentor Craig Wood, Snead exclaimed: "I don't think anybody ever got more out of his short game than Paul Runyan. He could get the ball up and down out of a manhole." Notorious for the sway as he swung in vain attempts to get his drives 250 yards, he found himself out-driven 75-80 yards by Snead. But he was so deadly from 100 yards out that he birdied six of the seven par fives in their match and Snead snorted, "This isn't golf, it's magic."
Runyan won 53 events world-wide, 29 on the PGA Tour, including seven events in both 1933 and 1934 when he also was the Tour's leading money-winner. He contended in all 10 Masters he played, taking third place in the 1934 inaugural and third again in his final Masters in 1942. His teaching prowess was legend and over his 75 years, he tutored Gene Littler, Phil Rodgers, Jim Feree and Mickey Wright. Golf Magazine once wrote, " :.. since the late 1930s, he has probably been the most influential short game instructor. Untold thousands have been taught his methods for putting and chipping." Runyan wrote an influential book outlining his short game methods in 2000.
​
At age 91, astoundingly he competed in the annual Par-3 competition at the Masters. Teaching was Paul's life blood and he continued enjoying it 20 years after leaving Green Gables, in southern California. He returned to Colorado twice in 1998-99 as guest short game guru at the Swing Dynamics Schools in Vail and maintained the Runyan Short Game School in Palm Desert with sons Paul and Jeff. He was still on Golf Digest's top100 Teachers list when he died in March 2002, age 93.
In 1977, Paul won the national Horton Smith Award from the PGA of America, which gives it for developing and improving educational opportunities for PGA professionals.
Significantly, Runyan was elected to the World Golf Hall of Fame in 1990 and the national PGA Golf Professional Hall of Fame in 1959, after which the Paul Runyan Collegiate Golf Management Scholarship Program was created. Recent recipients of the scholarship were Mark Bacheldor from Aurora and Andrew Jokerst from Grand Junction. Green Gables members will remember Paul's first wife, Joan, who died shortly after they left Green Gables before the fire of 1983. His second wife Bernice died in 2000. He is survived by sons Paul and Jeff and grandsons Gentry and Asa.