Raymond O Stenzel
1998 Colorado Golf Hall of Fame Inductee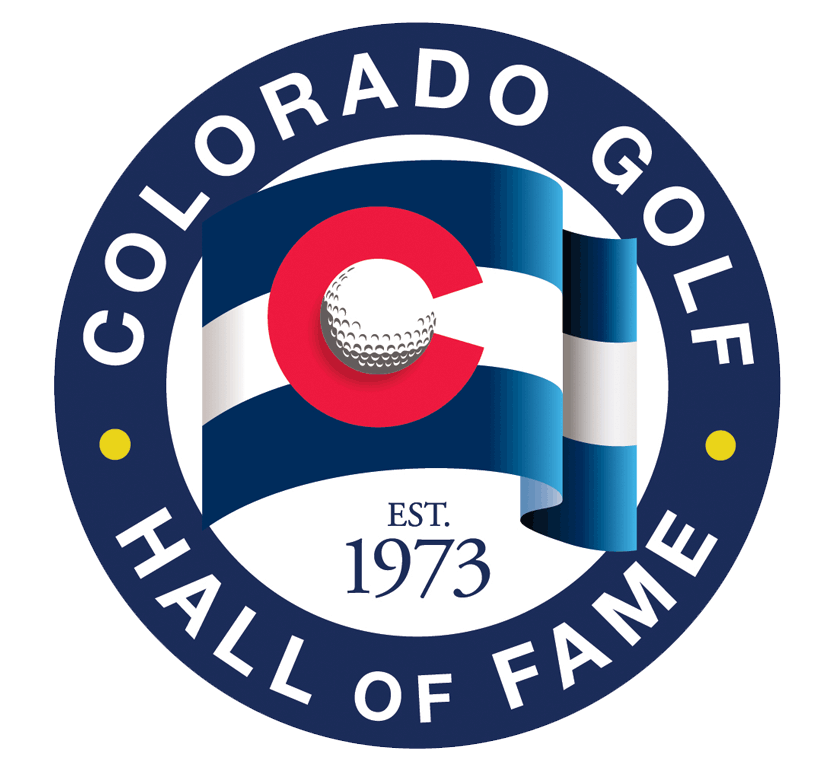 Sharp-eyed Ray Stenzel, a man of many careers and master of most, is best known to Colorado's world of golf as a staunch and ever-ready support of college golf and father of the spectacular Fox Acres Country Club on his Red Feathers Lake estate a couple of curvy hours above Denver.

The native of Olmitz, Kan., became a devout Coloradan, age 2, when his family moved to Windsor. He attended the University of Colorado, majored in business and football for the Buffaloes, minored in geology, graduated in 1934 and then embarked on a series of business careers that started in Denver with McKesson and Robbins. He was transferred to Kansas City in 1942. Subsequently Ray started a wholesale liquor business, bought a wholesale drug company, a wholesale cigar company and finally in 1963 acquired the Campbell Real Estate Development Company in Denver . What really rooted Stenzel in Colorado, however, was his honeymoon and vacations in the family cabin of his wife Phyllis Galloup at Red Feathers Lake where in 1960 he jumped at the chance to purchase a 38-acre piece of dream property that had been a fox farm that had gone defunct when popularity of fox fur declined.

Ray was undeterred. He recognized the underlying beauty of the terrain, bought a backhoe tractor and little red wagon, cleared away fox pens and rubble, constructed an earthen dam that became the lake for the bare beginning. After the beautiful lake was formed, Ray stocked it with trout, built a home and a putting green, then a golf hole. He talked a neighbor into building a green and they played back and forth. He purchased more property, built a 9-hole executive course, acquired another 400-plus acres, brought in noted Denver architect John Cochran and, presto, Fox Acres CC was a realty, not a dream. From the early 80s on, Stenzel began inviting nearby high school and college teams to play Fox Acres. Next came annual tournaments built around CU, Colorado State, Wyoming and the Air Force Academy. From 1989-94, Ray hosted the CU Fox Acres Invitational, an event Phil Mickelson won and in which Justin Leonard contended. Ray opened Fox Acres to charitable events for the Cystic Fibrosis Foundation of Northern Colorado, Long's Peak Council of Boy Scouts of America, CU and CSU athletics.
Stenzel was inducted into the CU Golf Hall of Fame in 1992 and honored at the CU President's Dinner in 1995 when he remarked, "all my life two things have never failed to inspire and excite me: the majesty of Colorado's mountains and the personal challenges and rewards of the game of golf. I consider myself blessed to have been able to help create a unique environment where I can share my twin passions with others."