Tom Connell
2010 Colorado Golf Hall of Fame Inductee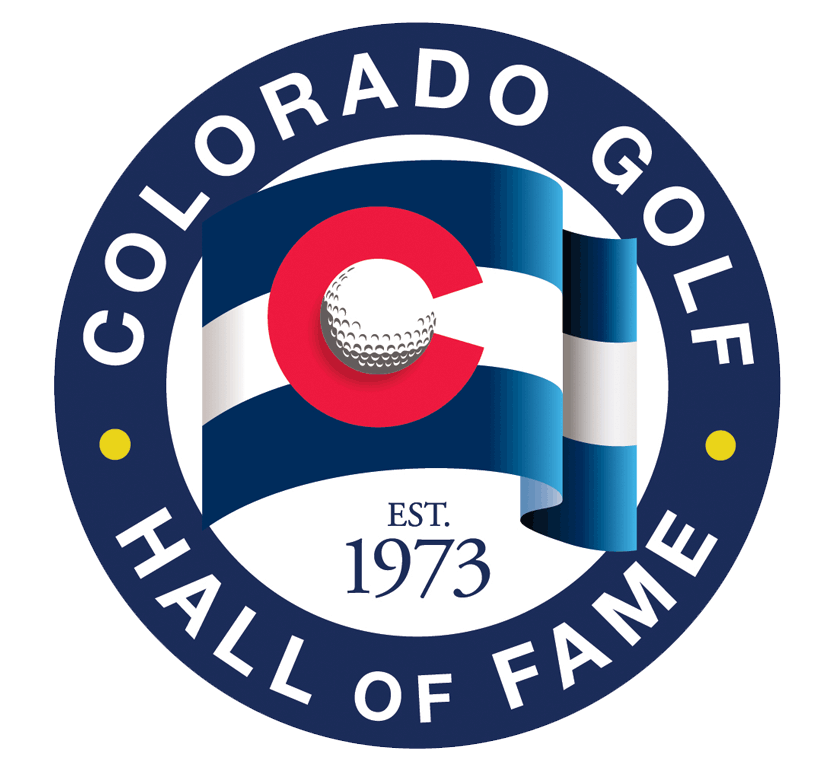 Soft-spoken Tom Connell was born in Freemont, Nebraska, got his early smarts and the golf bug in Colorado, put finishing touches on his education and game at New Mexico State University and then finally got it all figured out and settled for a sparkling career as a golf professional and master teacher right back in Colorado.
A sterling 42-year career as a professional, teacher, administrator, promoter of junior golf and as a player certainly underscore his credentials for his 2010 induction into the Colorado Golf Hall of Fame. But perhaps even more meritorious than all those attributes was his resolution to give up an impressive playing career to devote 100 percent of his efforts to his wonderful family and to his Denver Country Club membership which he served so impressively as director of golf and head professional for 27 years until his retirement after the 2009 season.
His talent as a player came to the fore when Tom won the Colorado State High School Championship in his senior year of 1967 at Colorado Springs' Wasson High and proved equally promising at New Mexico State when he played in four NCAA Championships, 1968-71.
More appealing to Tom, however, was a career as a teaching professional, which began the year of his graduation when he became an assistant pro under Paul Ransom at Valley Hi CC in Colorado Springs. Two years later he moved to the Country Club of Colorado in the Springs as an assistant to Winston Howe, then put the polish on his talents, as so many others did, under the tutelage of The Pro, Warren Smith, at Cherry Hills CC for three years. Connell salutes Ransom, Howe and The Pro for all his acumen.
That was the springboard that landed Connell the head pro position at Sheraton Resort course in Steamboat Springs where in three short years he attracted a remarkable following and foundation of credibility as a mentor and administrator that continues today in Steamboat.
It only got better as he moved in 1982 to Denver CC, where he remained a force in Club and PGA Section affairs until his retirement. His legacy and the esteem in which he is held by fellow professionals and so many juniors and young assistants and members is legend.
Tom was 1986 Colorado PGA Teacher of the year, twice served on PGA national teaching seminars, served on the PGA National Education Committee, attended six PGA Teaching Seminars, and three times was Ping's Club Fitter of the Year. A national PGA member since 1976, Tom also served as Colorado Section president in 1985 and was on the board of directors for 10 years and in 1975 served as president of the PGA Assistants.
Honors abound for Tom. He was Section Pro of the Year in 1988, won the Section's 2008 Bill Strausbaugh Award for outstanding integrity and commitment to mentoring fellow professionals, won the 2009 Colorado Golf Association's President's Award for a lifetime of outstanding service to golf.
Unquestionably his golfing abilities played second fiddle to his other loves and responsibilities, but make no mistake, Connell was a "gamer" at every opportunity. His top 20 finish in the 1966 National Jaycee Junior in North Carolina prior to the State High School title he won at Flatirons the following year put the national spotlight on him. It earned him a full golfing scholarship to New Mexico State University and he distinguished himself admirably for four years in N.M. State, playing in four NCAA championships, making it to the final 36 holes the last two. As a professional he led local qualifiers and played in two U.S. Opens, 1975 at Medina and 1980 at Baltusrol, was runner-up in the 1976 Colorado PGA Championship and played in five PGA National Club Professional Championships.
Most dear to his heart, however, is his family -- his all-American dedication to wife Jan for 40 years, son Andy, a determined and promising golfer chasing his dream on the professional mini tour, and married daughter Kelly, following her heart as a teacher in California.